Congratulations to Pakistan's Malala 
Yousafzai  and India's 
Kailash Satyarthi on winning the 2014 Nobel Peace Prize, breaking on Twitter now.

But there is a sad, bitter irony in the wonderful news from Oslo, the awful news from India and Pakistan, as heavy fighting has been going on for more than a week.
Kailash Satyarthi and Malala Yousafzai win #NobelPeacePrize "for their struggle against the suppression of children" pic.twitter.com/kHsvIwCFHu
— BBC Breaking News (@BBCBreaking) October 10, 2014
Great news! Kailash Satyarthi & Malala Yousafzai win Nobel Peace Prize. May it help more children to go to school & live lives worth living
— lyse doucet (@bbclysedoucet) October 10, 2014
Malala Yousafzai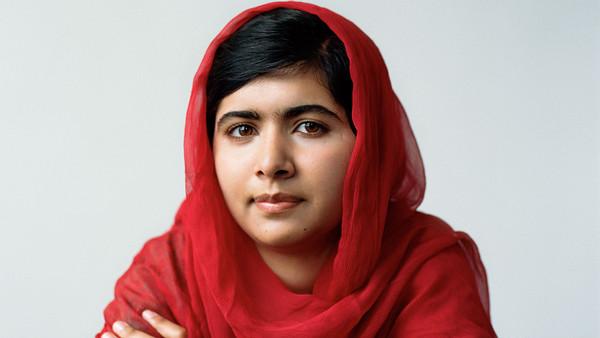 Pakistani teen, Indian children's right activist win Nobel Peace Prize
(Reuters) – Pakistani teenager Malala Yousafzai, who was shot in the head by the Taliban in 2012 for advocating girls' right to education, and Indian children's right activist Kailash Satyarthi won the 2014 Nobel Peace Prize on Friday.

With the prize, Yousafzai, 17, becomes the youngest Nobel Prize winner, eclipsing Australian-born British scientist Lawrence Bragg, who was 25 when he shared the Physics Prize with his father in 1915.

Satyarthi and Yousafzai were picked for their struggle against the suppression of children and young people, and for the right of all children to education, the Norwegian Nobel Committee said.

"The Nobel Committee regards it as an important point for a Hindu and a Muslim, an Indian and a Pakistani, to join in a common struggle for education and against extremism," said Thorbjoern Jagland, the head of the Norwegian Nobel Committee.

"It has been calculated that there are 168 million child laborers around the world today," Jagland said. "In 2000 the figure was 78 million higher. The world has come closer to the goal of eliminating child labor."
Nobel Peace Prize Awarded to Malala Yousafzai, Kailash Satyarthi
Activists Recognized for Struggle Against Suppression of Children
OSLO, NORWAY—Indian children's rights activist Kailash Satyarthi and Pakistani schoolgirl Malala Yousafzai have been awarded the Nobel Peace Prize for their struggle for education and against extremism.
The pair were recognized "for their struggle against the suppression of children and young people and for the right of all children to education," the Nobel Committee said Friday.
More

Malala Yousafzai's Year in Photos (10/9/13)
Ms. Yousafzai, 17, was shot in the head by Taliban fighters in the Pakistani Swat Valley two years ago and has since heroically fought for girls' rights to education "under the most dangerous circumstances," the committee said.
Mr. Satyarthi, 60, has been active in the Indian movement against child labor since the 1990s and contributed to the development of important international conventions on children's rights, the committee said.
The five-member committee picked the winner out of a record 278 nominations that included former U.S. intelligence contractor Edward Snowden and Pope Francis. The committee has come under fire in recent years for selecting winners such as the European Union in 2012 and U.S. President Barack Obama in 2009, but the 8 million-kronor ($1.1 million) cash award is still considered one of the most prestigious honors in the world.
Kailash Satyarthi

Many would have heard his name for the first time after the announcement of the announcement of the Nobel Peace Prize on Monday. But Kailash Satyarthi has been a relentless crusader of child rights for years now. His organisation New Delhi-based Bachpan Bachao Andolan has been at the head of the fight against child labour by creating domestic and international consumer resistance to products made by bonded children, as well as with direct legal and advocacy work. Through a number of training programmes, Satyarthi also helps children sold to pay their parents' debts to find new lives and serve as agents of prevention within their communities.
RFK Center for Justice and Human Rights
Kailash Satyarthi won the 1995 Robert F. Kennedy Human Rights Award for his focus on India and Nepal. He is also a Speak Truth To Power Defender.
Satyarthi is India's lodestar for the abolition of child labor. Since 1980, he has led the rescue of over 75,000 bonded and child slaves in India and developed a successful model for their education and rehabilitation. Kailash has emancipated thousands of children from bonded labor, a form of slavery where a desperate family typically borrows needed funds from a lender (sums as little as $35) and is forced to hand over a child as surety until the funds can be repaid. But often the money can never be repaid—and the child is sold and resold to different masters.
continued
AWARDS
• International Peace Prize – Germany (1994)
• Robert F. Kennedy Human Rights Award – USA (1995)
• Trumpeter Award – USA (1995)
• Golden Flag Award – The Netherlands (1998)
• La Hospitalet Award – Spain (1999)
• Friedrich Ebert Stiftung Award – Germany (1999)
• Raoul Wallenberg Human Rights Award – USA (2002) and
• Freedom Award – USA (2006)
• Heroes Acting to End Modern Day Slavery – USA (2007)
• Medal of the Italian Senate – Italy (2007)
• Alfonso Comin International Award – Spain (2008)
So there is peace in Oslo for India and Pakistan…..meanwhile in India and Pakistan….
India and Pakistan trade blame over shelling across disputed Kashmir border
Leaders in India and Pakistan traded blame Thursday for cross-border attacks that officials said have killed at least 18 civilians in recent days and forced thousands from their homes.
Villagers in the disputed Kashmir region have fled an unusually intense spate of mortar shelling that has gone on for more than a week along the border, one of the most highly militarized zones in the world. It is some of the worst violence between the nuclear-armed neighbors since a 2003 cease-fire.
continued
In Pakistan, a military spokesman said 10 Pakistani civilians had been killed and more than 42 injured during the shelling.
"During the last three days, Indian troops are repeatedly resorting to unprovoked firing," the spokesman said. Pakistani troops are meeting the fire with "an effective response," he added.
The United Nations has expressed concern about "the recent escalation of violence." The U.N. secretary general wants both nations "to engage constructively to find a long-term solution for peace and stability in Kashmir," his spokesman said in a statement Thursday.
continued
The two countries have struggled over their disputed border and the territory of Kashmir — including in two wars — since Muslim-majority Pakistan was carved out of Hindu-dominated India in 1947.
The escalating border crisis is the first between the countries since Indian Prime Minister Narendra Modi, a Hindu nationalist, took office in May. Modi had made a point to invite Pakistani Prime Minister Nawaz Sharif to his swearing-in, but the goodwill faded when border clashes erupted in the summer.
As I'm working on this post there is an announcement of a brief pause after more than a week of fighting

Pause in India-Pakistan fighting brings respite for civilians
(Reuters) – Fighting between India and Pakistan paused on Friday after days of heavy shelling and gun battles across their disputed Himalayan border in Kashmir, the worst skirmishes between the nuclear-armed rivals in more than a decade.
Despite escalating tensions, Pakistan said war with India was not an option and that both sides should work to try and defuse the conflict.
The lull came a day after a heated exchange of rhetoric, with New Delhi warning Pakistan it would pay an "unaffordable price" if shelling and machinegun fire continued. Islamabad had said it was capable of responding "fittingly" to aggression.
Nine Pakistani and eight Indian civilians have been killed since both sides' security forces started firing more than a week ago along a 200-km (125-mile) stretch of border in mostly Muslim Kashmir."It was calm along the Jammu border during the night, there was no firing in any of the sectors," said Uttam Chand, an Indian police officer, referring to the southern, predominantly Hindu part of the region. India and Pakistan have fought three wars since their independence in 1947, two of them over Kashmir. Their shared border is among the most heavily militarised in the world and travel between the two nations is severely restricted.
India and Pakistan trade warnings over heavy Kashmir fighting
ARNIA India/MUZAFFARABAD Pakistan
Nine Pakistani and eight Indian civilians have been killed since both sides' security forces started heavy shelling more than a week ago along a 200-km (125-mile) stretch of border in the disputed, mostly Muslim region of Kashmir.
More were injured on Thursday. Both countries accused each other of starting the latest hostilities that have hit heavily populated civilian areas. India says it will not talk to Pakistan or stop firing until its neighbour backs down first.
2 more killed along border–Dawn News Pakistan
SIALKOT: At least two people were killed in Sialkot on Thursday in latest firing by Indian troops along the working boundary between India and Pakistan raising the number of deaths in the past few days to 12 and injured to 43, sources in the Chenab Rangers said, adding that they retaliated the attack.
Several buildings were also damaged during the incident and the exchange of fire was ongoing at the time of the filing of this report.
The deceased include a man and a woman who were killed when hit in the Harpal village of Charwah Sector. Moreover, one person was injured in the incident.
Most intense fighting in decade–India Today
The Pakistani media said that at least 10 civilians were killed and dozens of others injured in the fighting along the Line of Control (LoC) since last Sunday. The fighting reportedly started in Jandrot sector and reportedly spread to adjoining sectors.
The worst-affected sectors were Harpal, Dhamala and Charwah, Jandrot (Kotli), Hot Spring (Bagh) and Beduri (Rawalakot), the Dawn said.
Five more civilians killed in worst India-Pakistan fighting for years
SRINAGAR/DHAMALA Wed Oct 8, 2014 1:15pm EDT
A senior official with the border security force said Indian forces had retaliated for machine gun and mortar attacks on about 60 positions along a more than 200-km (125-mile) stretch of the border on Wednesday.
Some 18,000 Indian civilians have fled their homes in the lowlands around Jammu to escape the fighting, taking refuge in schools and relief camps.
continued
The fighting comes at a time of changing power dynamics in South Asia, with Pakistan's army taking a more assertive role in politics and India's new nationalist Prime Minister Narendra Modi promising a more muscular foreign policy.
Pakistani Prime Minister Nawaz Sharif has been weakened by opposition protests that started in August. He won the army's backing but in the process ceded space to the generals on some issues, including relations with India.
Modi is following through on a promise to take a harder line with Pakistan in its border disputes after being elected in May. Although Sharif came to Modi's inauguration, the Indian leader has since cancelled a round of talks with Pakistan, and in a further snub did not meet Sharif at a U.N. meeting in New York in September.
Peace prizes in Oslo for an Indian and a Pakistani, and war for those along border in India and Pakistan.
Work for peace!