Watching MSNBC last night they were talking over the prayer circle that happened in the streets. Then MSNBC played an interview that was done with WCSC Channel 5's Raphael James interviewing the people in the prayer circle.  I wanted to know who they were.  Their words were so eloquent.
Chris Cason pushes back against reporter Raphael James saying this is not about race
— BiasedReporter (@biasedreporter) June 18, 2015
Here is some of the prayers and thoughts
Here is a longer version
I had the interview that WCSC's Raphael James did with some of the members of the prayer group from WCSC Channel 5's livestream but I took it out when it rolled off of the page.
— CS Tyson (@SamInteractive) June 18, 2015
Leading the prayers was identified by the news as Pastor Thomas Ravenel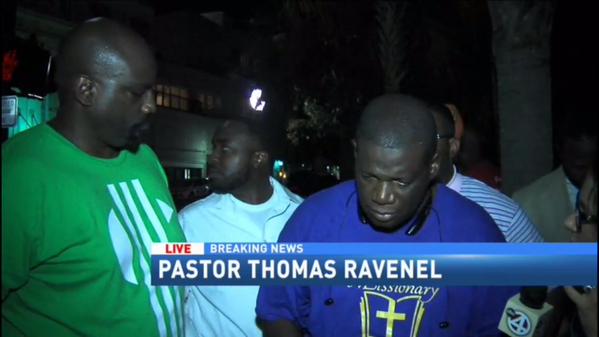 — Melissa Boughton (@mboughtonPC) June 18, 2015
Reverend Tory Phils (spelling?) spoke with WCSC Channel 5's Raphael James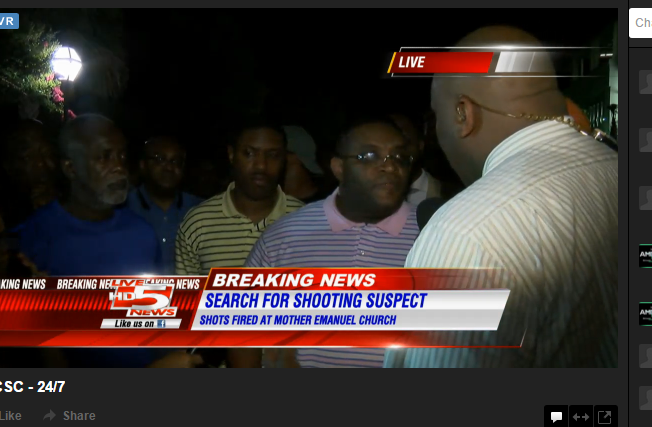 And Christopher "Poppa Smurf" Cason (I initially got his name wrong here)